We are on the road to Black November.
This summer we protested injustice and we were more than 25 million strong in the streets. Nearly 200 Freedom Fellows mobilized to fight for electoral justice and build Black political power. And we held the 2020 Black National Convention where we ratified a Black political agenda knowing Black voters will play a pivotal role in the 2020 elections.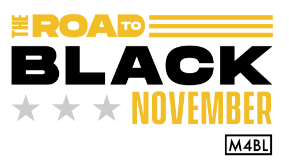 Now we face the biggest election of our time. And we have the power of 150 organizations, over 150,000 Breathe Act community co-sponsors, and all of our Movement for Black Lives fam to build Black power and make our votes count.
Let's mobilize 50 million people to the polls while demanding accountability and justice long after Black November.